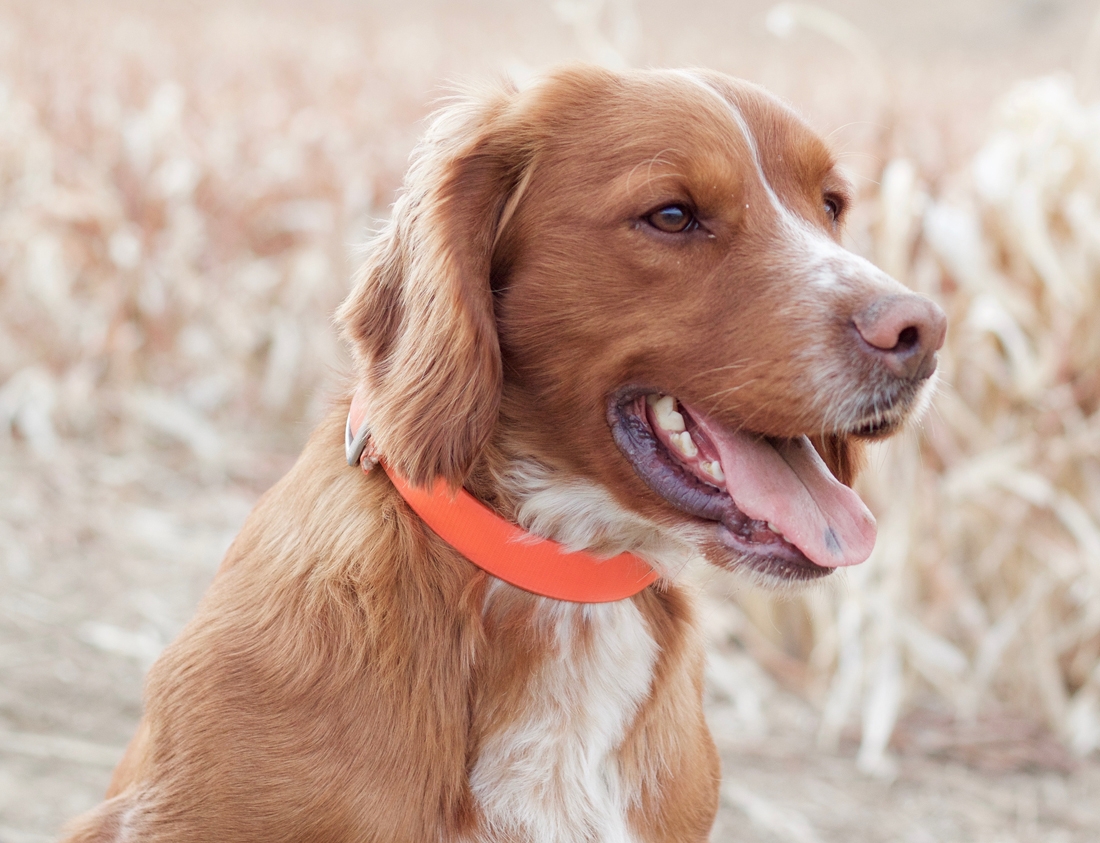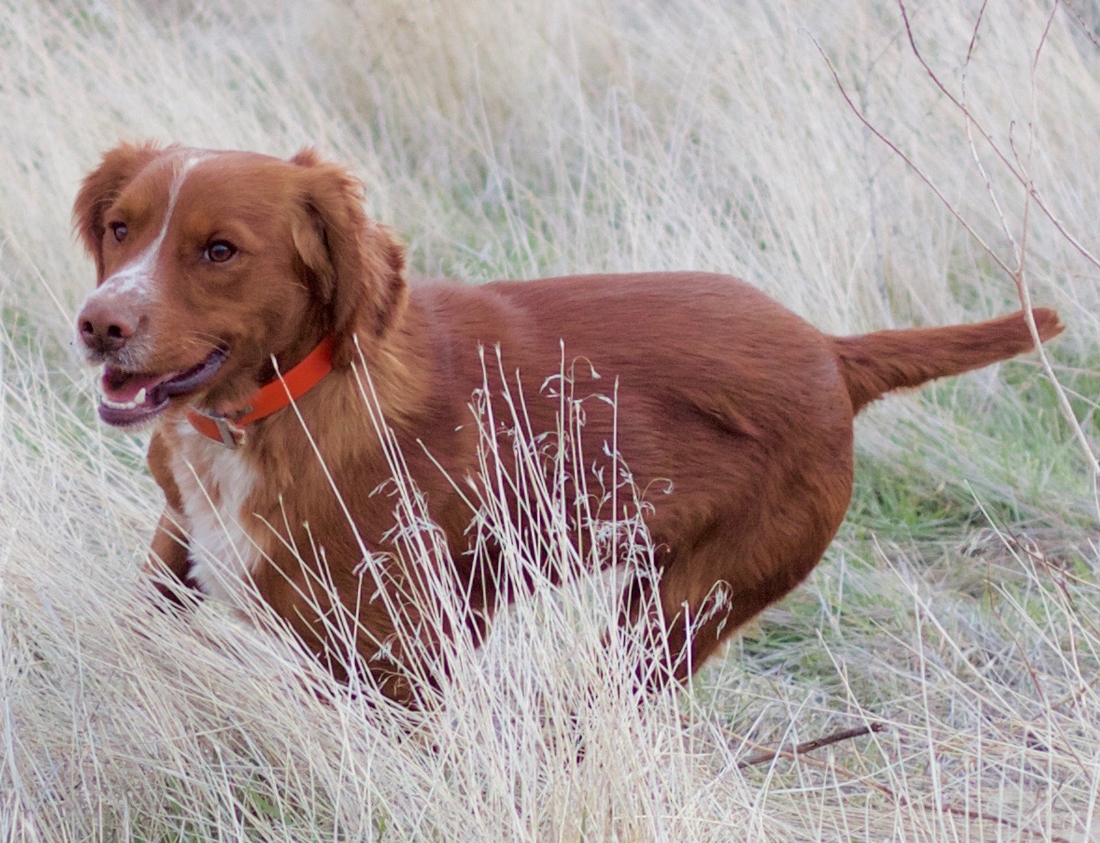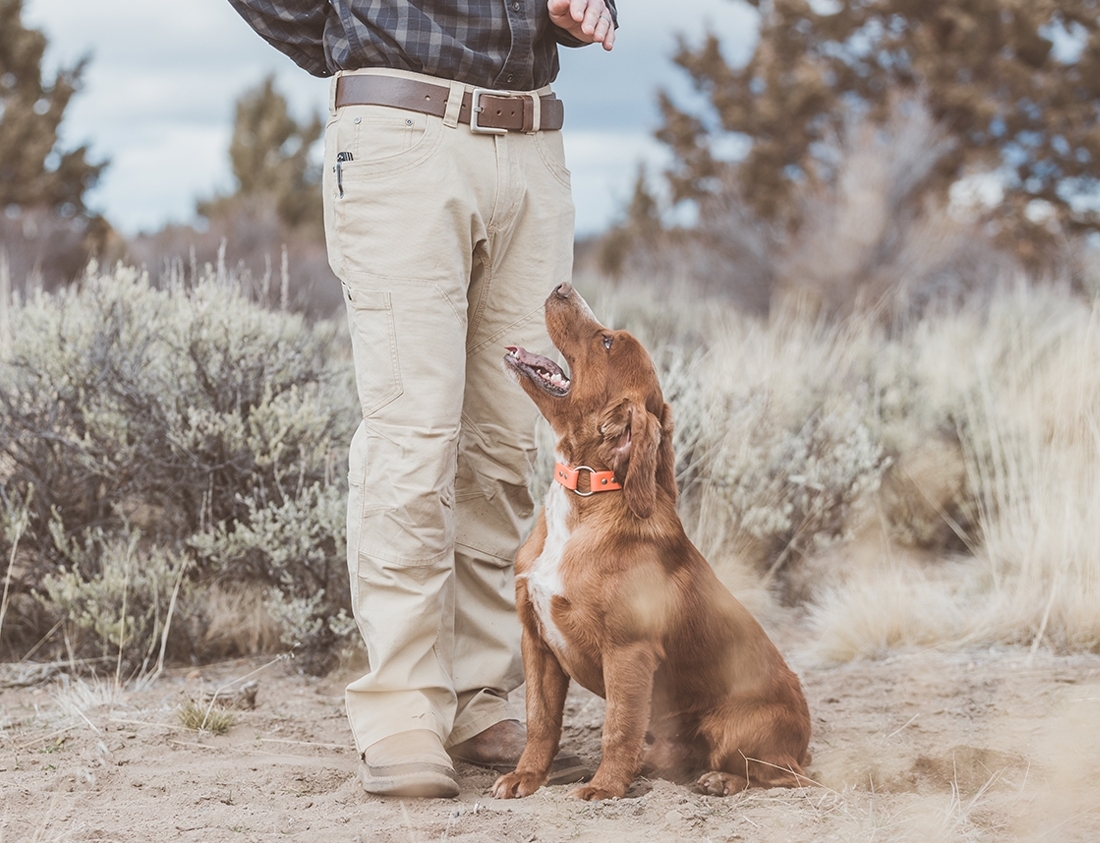 Turbo is our primary stud dog, my hardest hunting cocker and our best house pet. "King Turbo" as we call him was the first to show me the great irony in Field Bred Cockers. On my guided hunts, Turbo is always the dog my repeat clients cannot wait to hunt over again. His flushing and retrieving abilities in the field are absolutely stunning to watch, and his look, style and color are being passed on to his pups. To my eye and for what I want in a cocker, Turbo is perfect.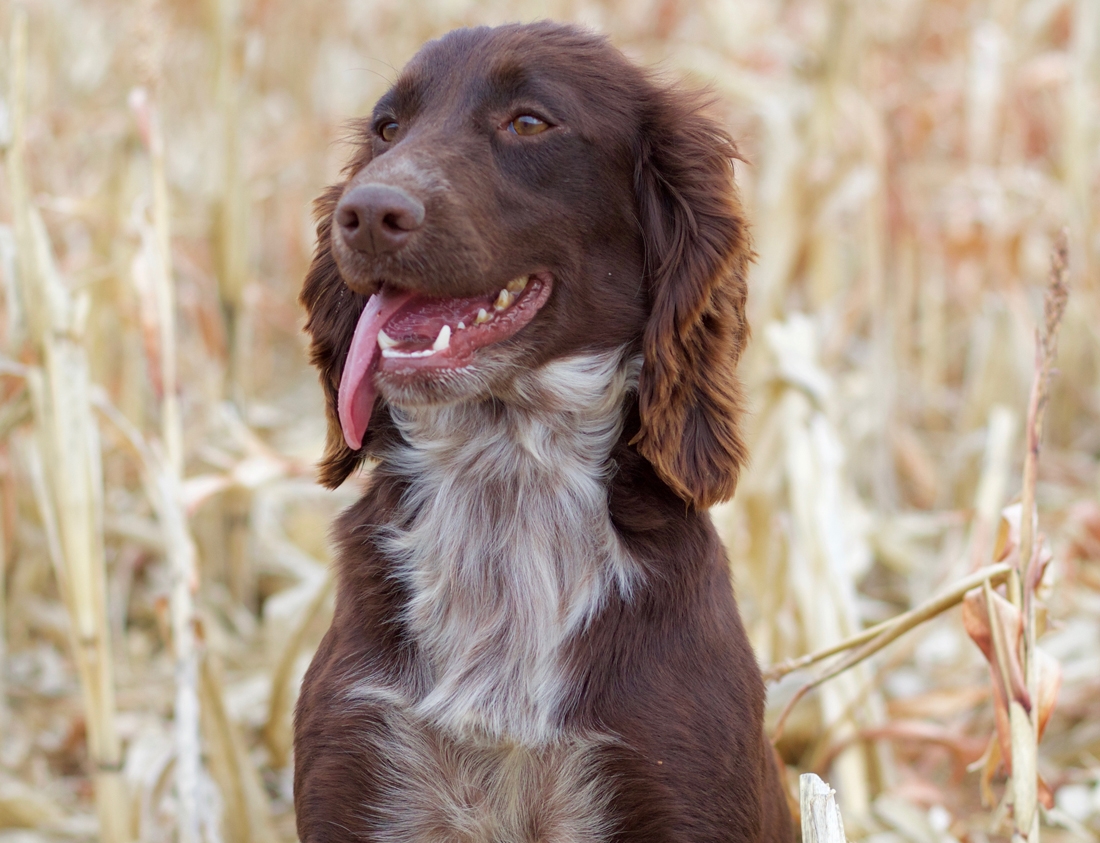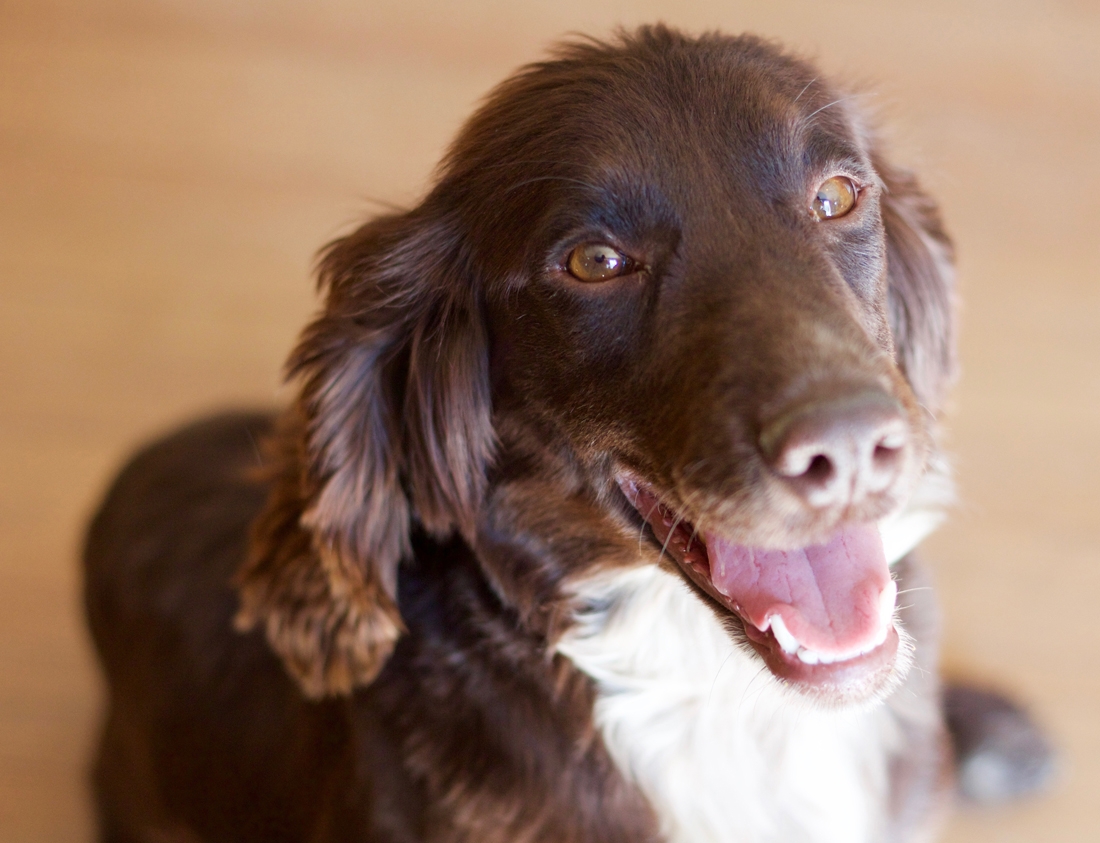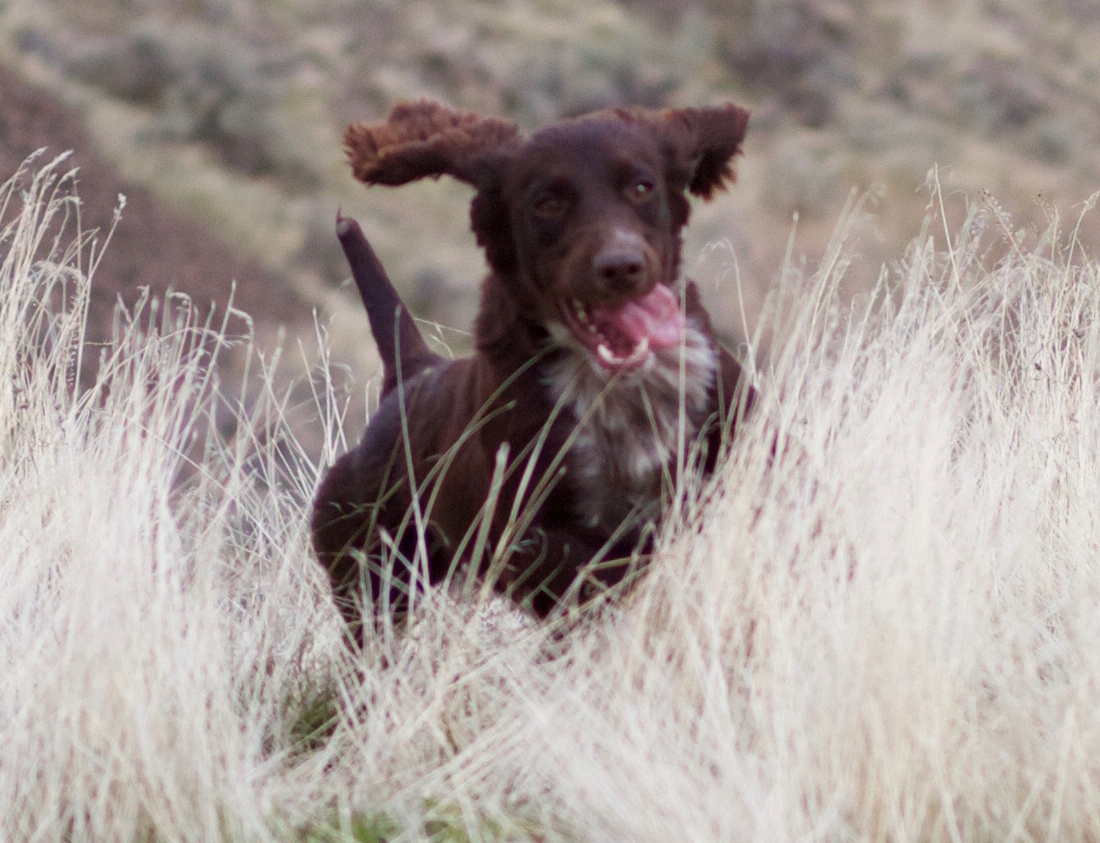 "Little Miss Fancy Pants" is a blast to hunt, beautifully colored and marked, and handles like a dream. Fancy is phenomenally well-bred with her sire dog being a U.S. National Champion. She is a fireball in the field and hunts equally well for me behind my pointing dogs on guided chukar hunts and as a solo bird producer on my guided pheasant hunts. Despite her endless energy in the field, she inevitably finds a client's lap for the truck ride back to the lodge and then proceeds to curl up next to my pillow when it's bedtime.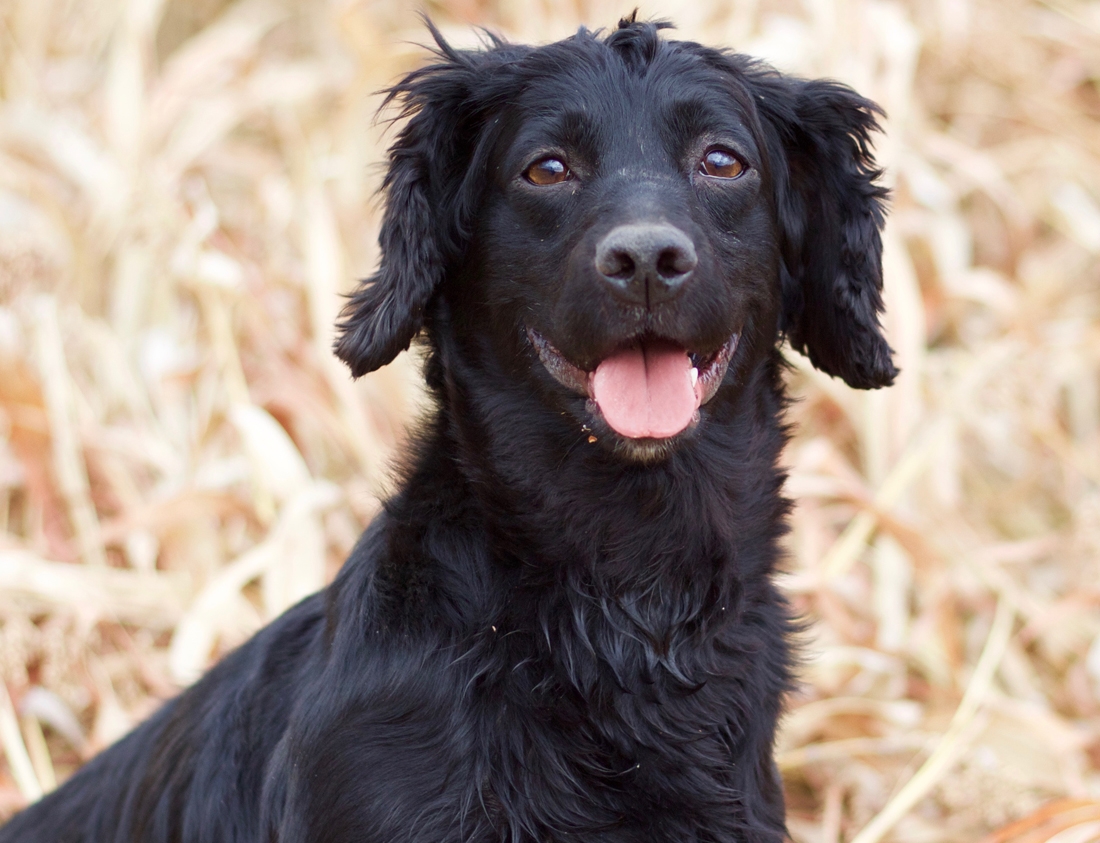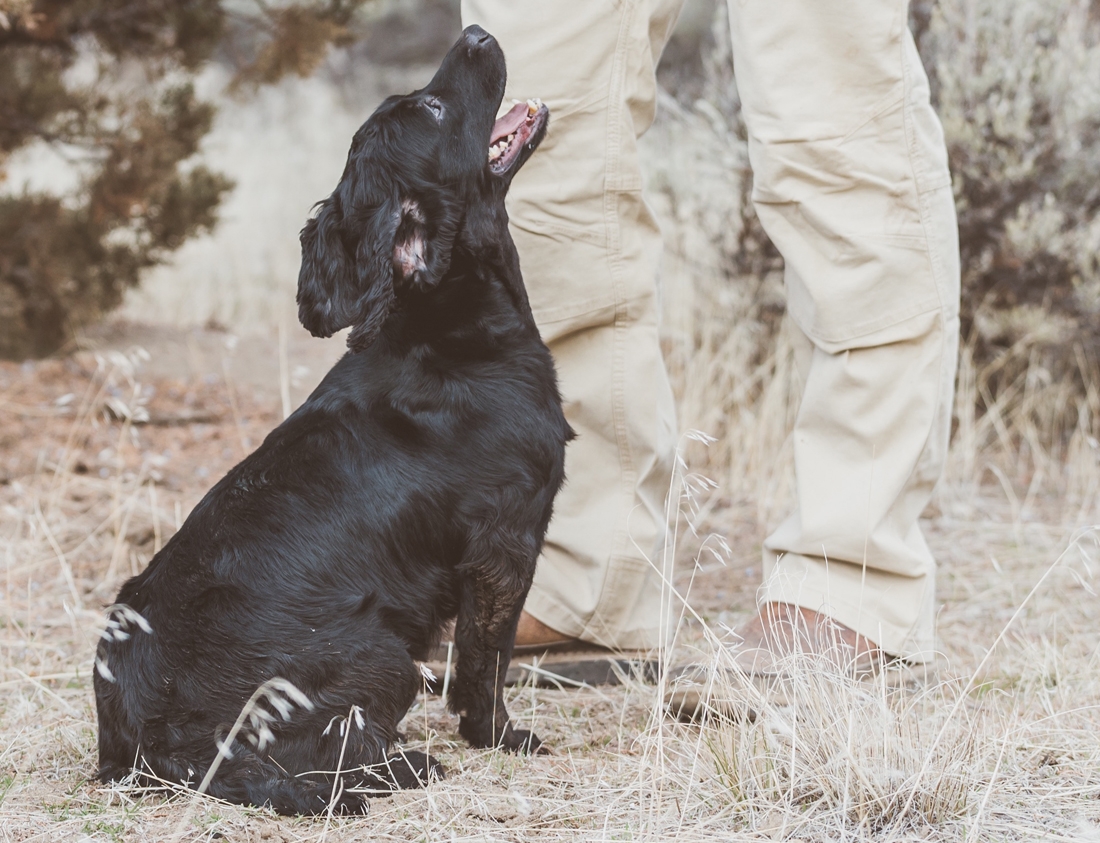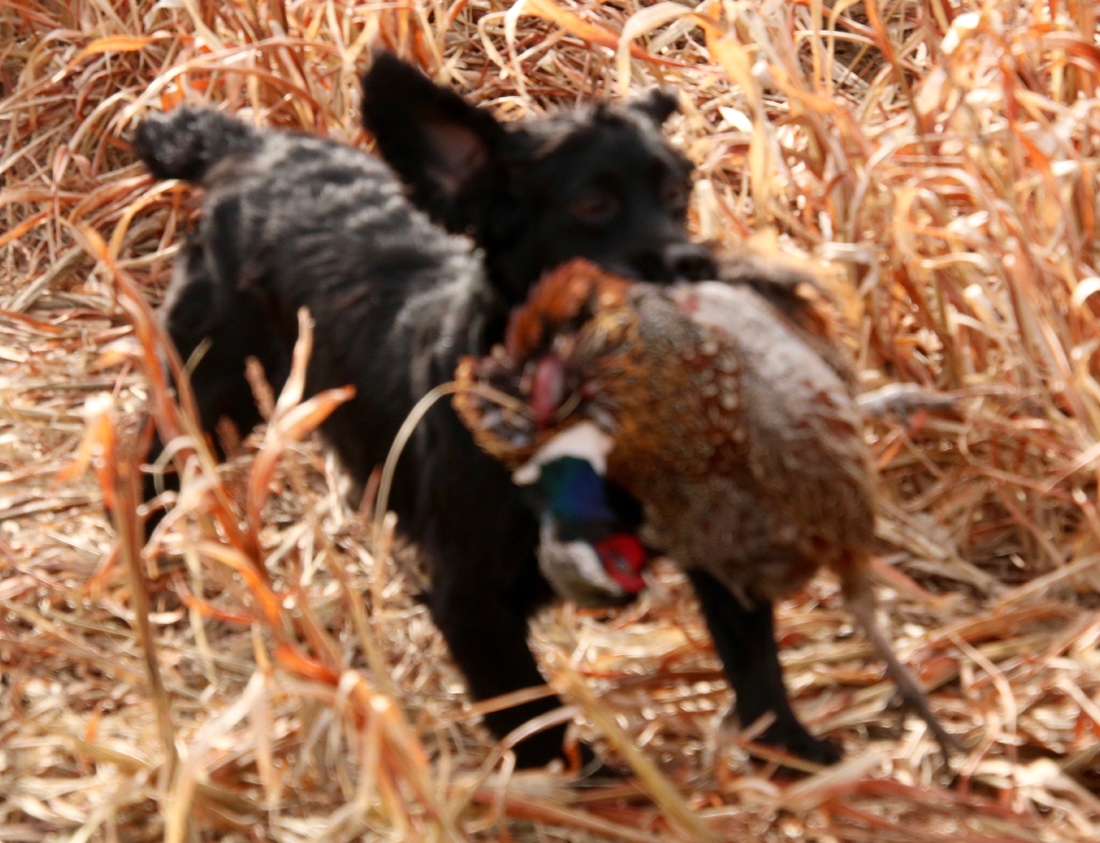 We imported Rea from the U.K. after having her bred to a British National Champion. Two of her pups that we kept, Dash and Willow, are the future foundation of our breeding program. Rea encompasses all the traits and legacies the British have instilled in Field Bred Cockers, with over 75% of the dogs in Rea's three-generation pedigree being British Field Champions. Rea is a joy to hunt, a favorite of my clients, and equally important, her love and affection for people makes her a standout.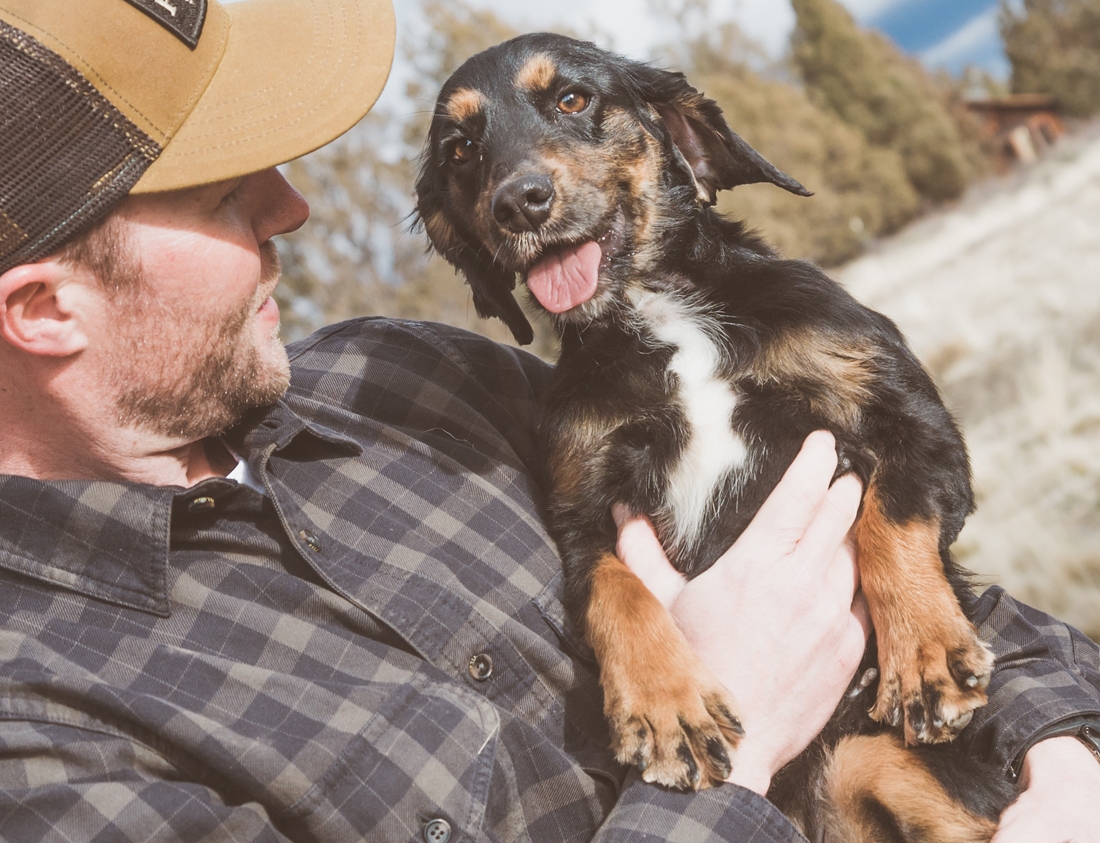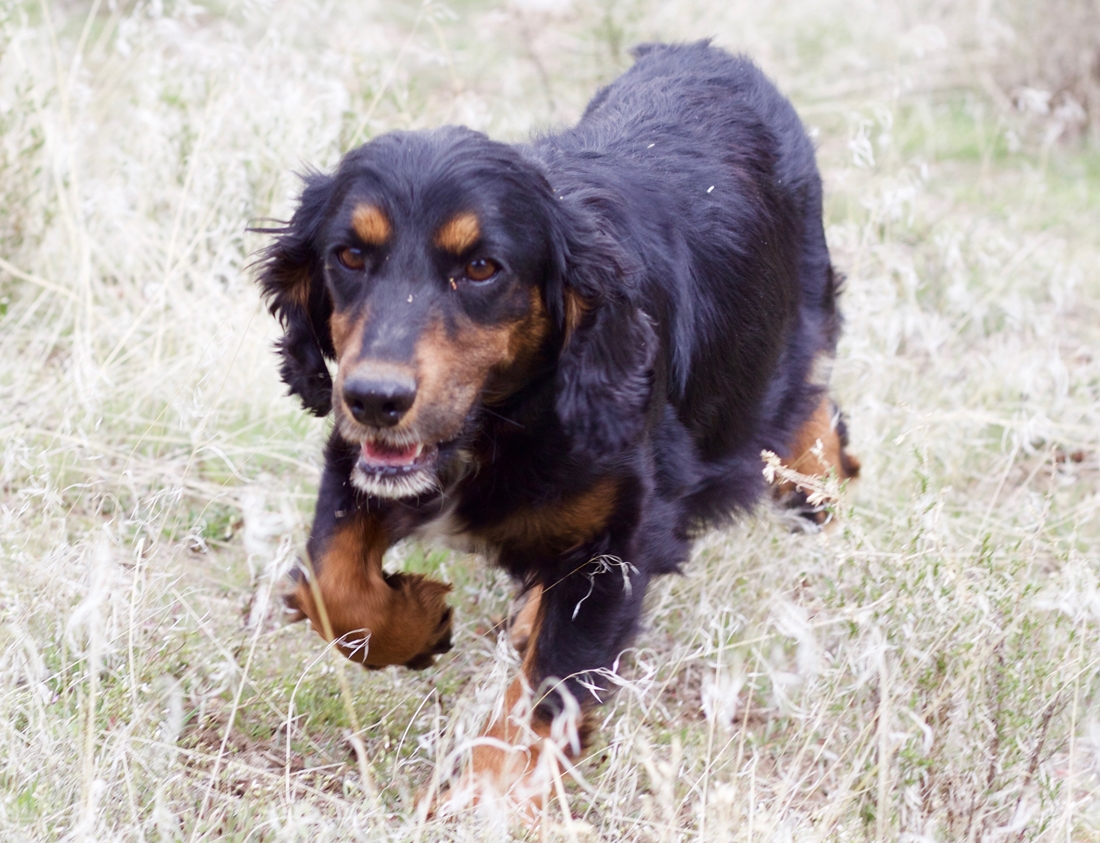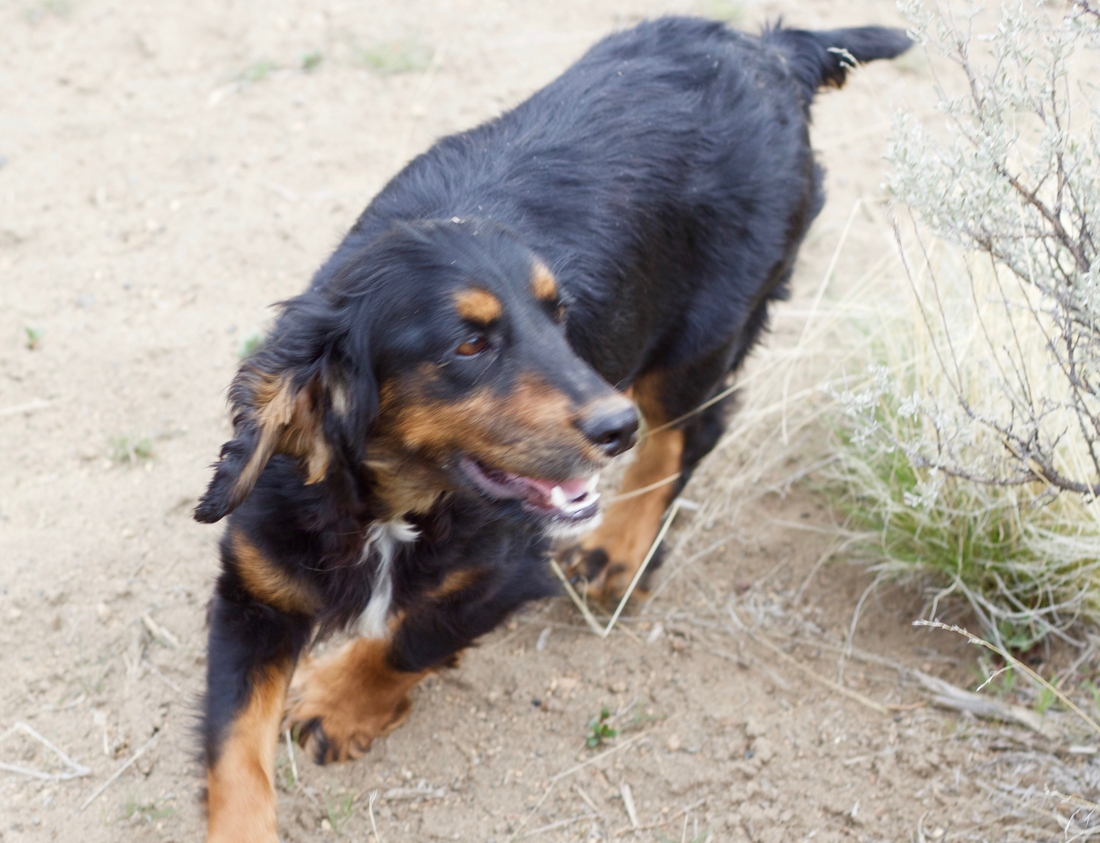 Nip is a gorgeous tri-color black, white and tan female out of one of the top producing plantation dogs in Georgia. I almost passed on buying Nip because I did not know any of the dogs in her pedigree. Some cockers are never run in field trials nor hunt tests. Rather, they just get hunted. After talking to owners of several of the dogs as well as those that have hunted over them, I decided to take a chance – and I'm sure glad I did! Nip is a smart and methodical hunter with first-class natural ability and a great retrieve. Some of the best breeding outcrosses come from dogs nobody has ever heard of and Nip brings that positive probability to our breeding program. She also has a perfect off-switch and is an incredible pet for my kids.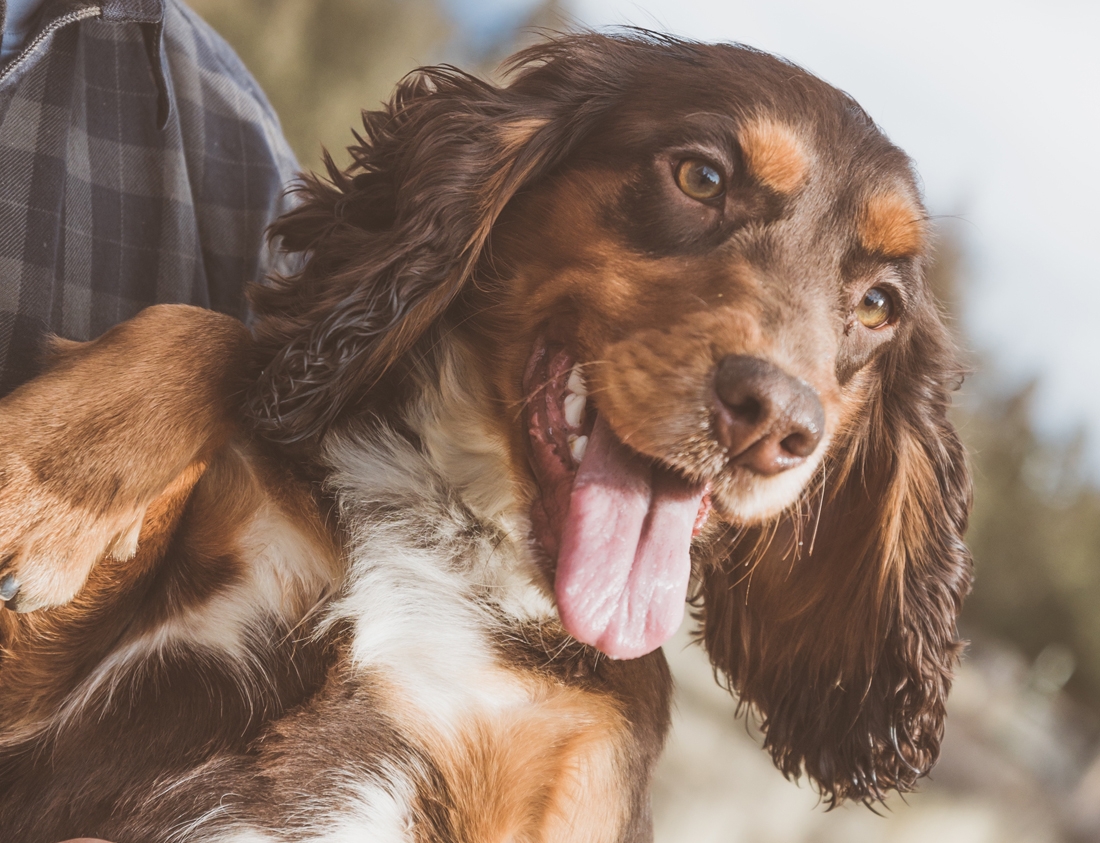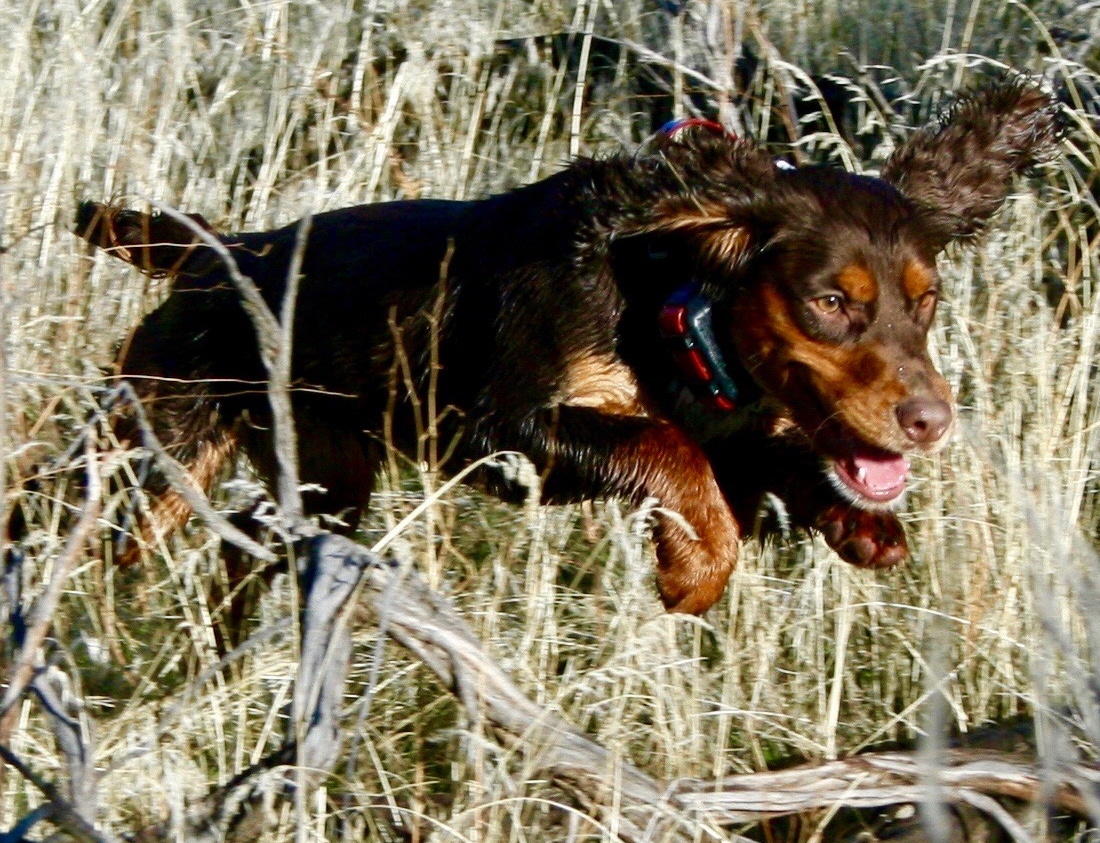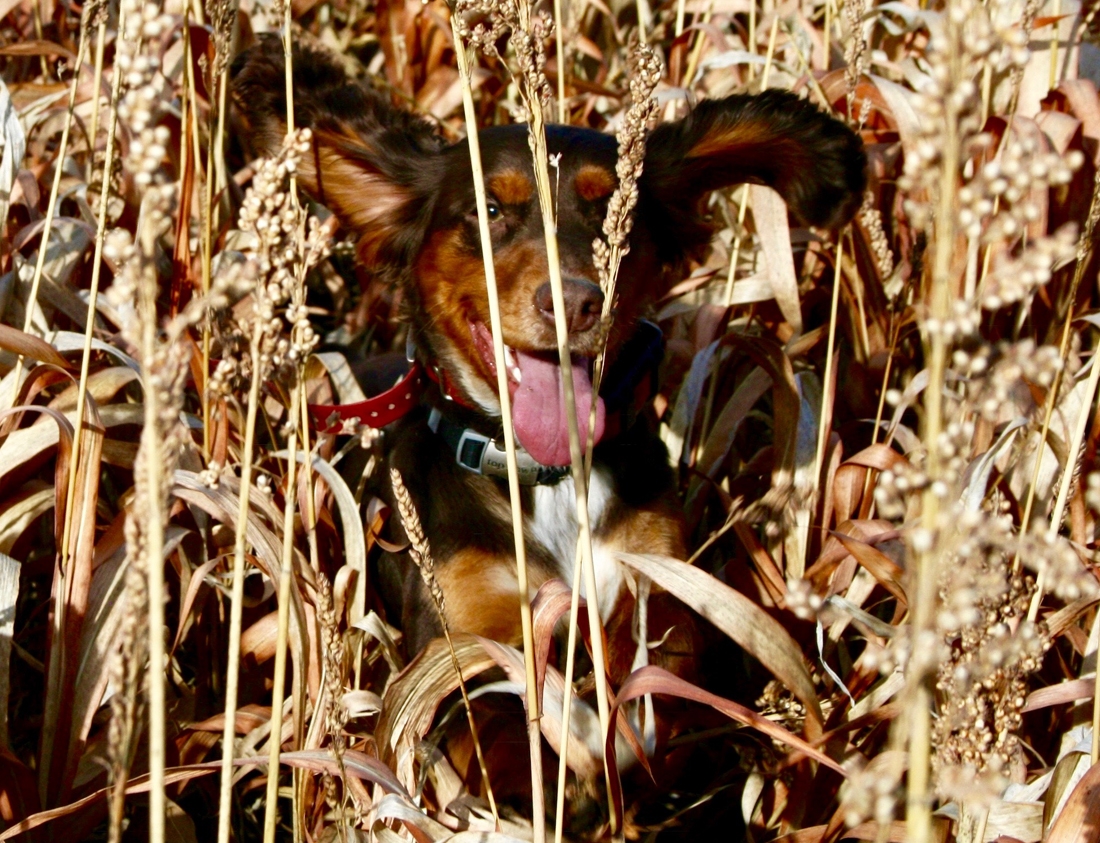 "That's the most beautiful cocker I have ever seen!" I heard this a lot from my clients last season when I brought Josie off the truck at the start of a guided hunt. Josie is a gorgeous liver, white and tan tri-color female out of the same sire dog as Turbo. I hardly trained Josie, just socialized her with people, birds, and conditioned her to the gun. She learned to hunt from Turbo and became a reliable contributor on my guided hunts starting at barely over six months of age. I would rather let a cocker learn to hunt first and then be trained later – you can always reel them in but it is very hard to push a rope as the saying goes. Nonetheless, Josie is a beautiful example of what the right genetics and a little osmosis from a great teacher (Turbo) can produce in a cocker. We will breed Josie starting summer 2019.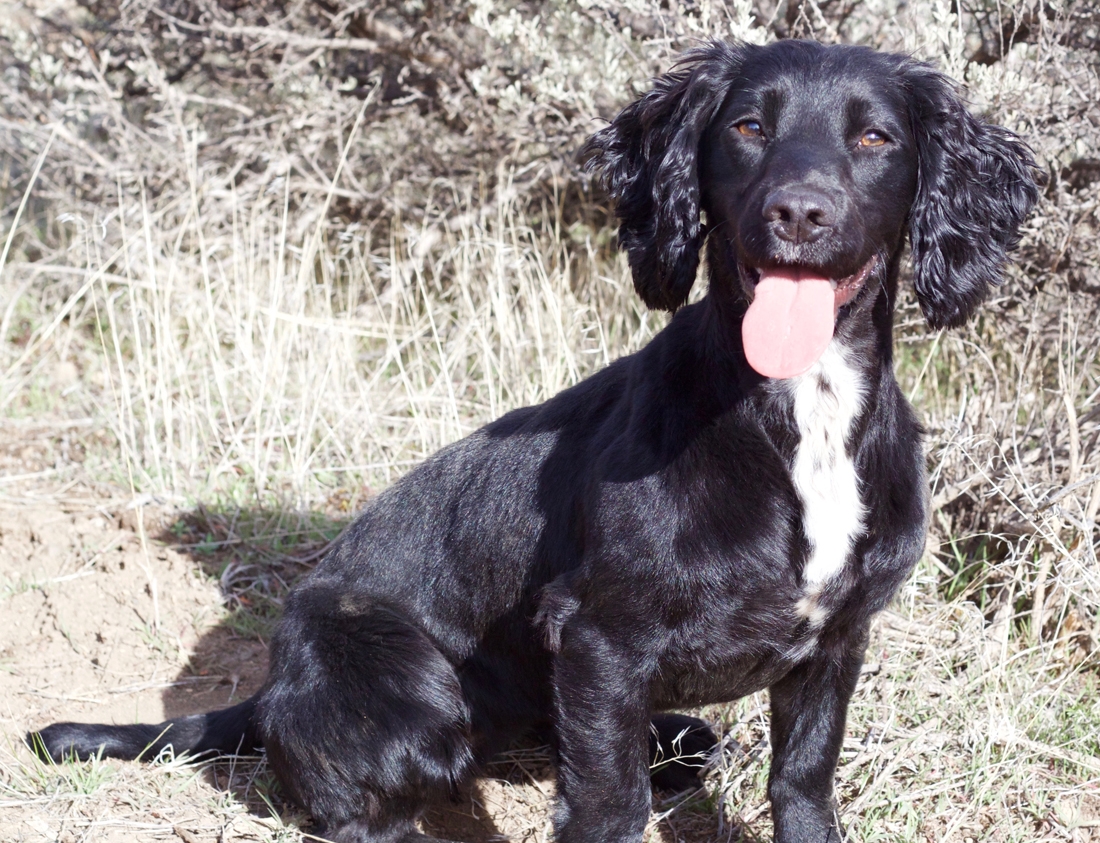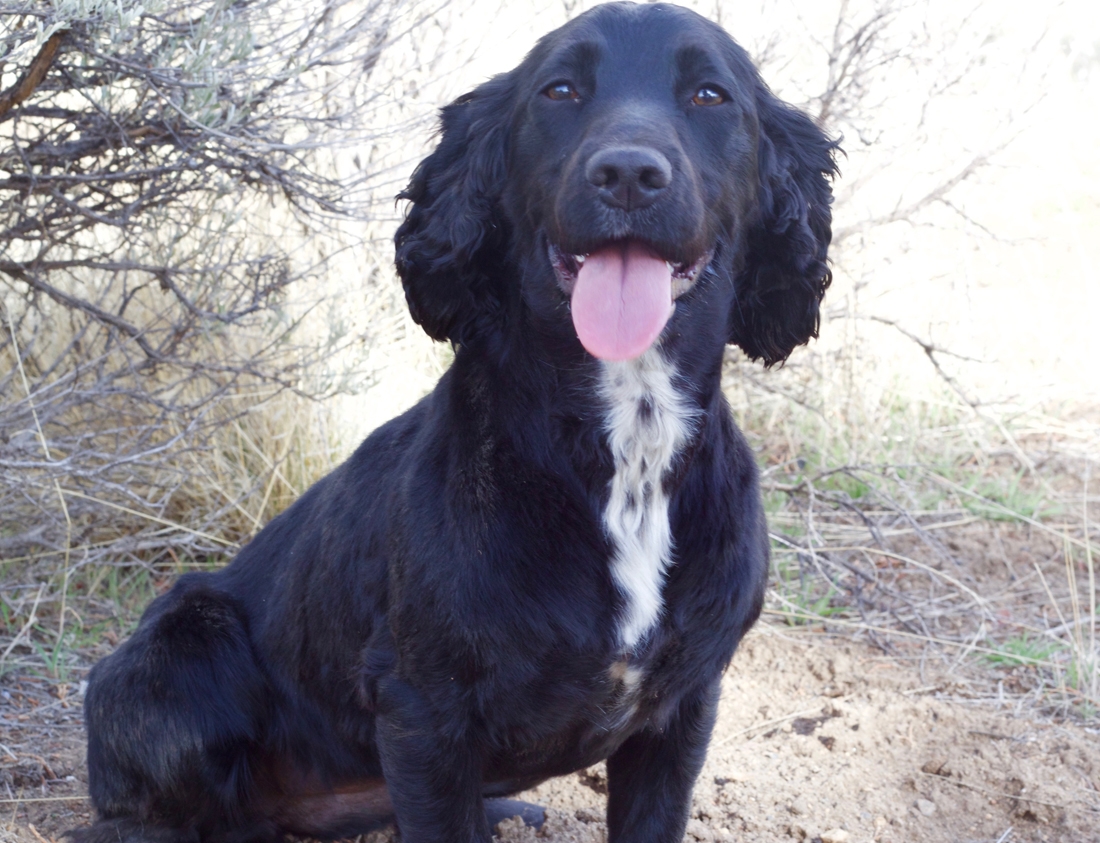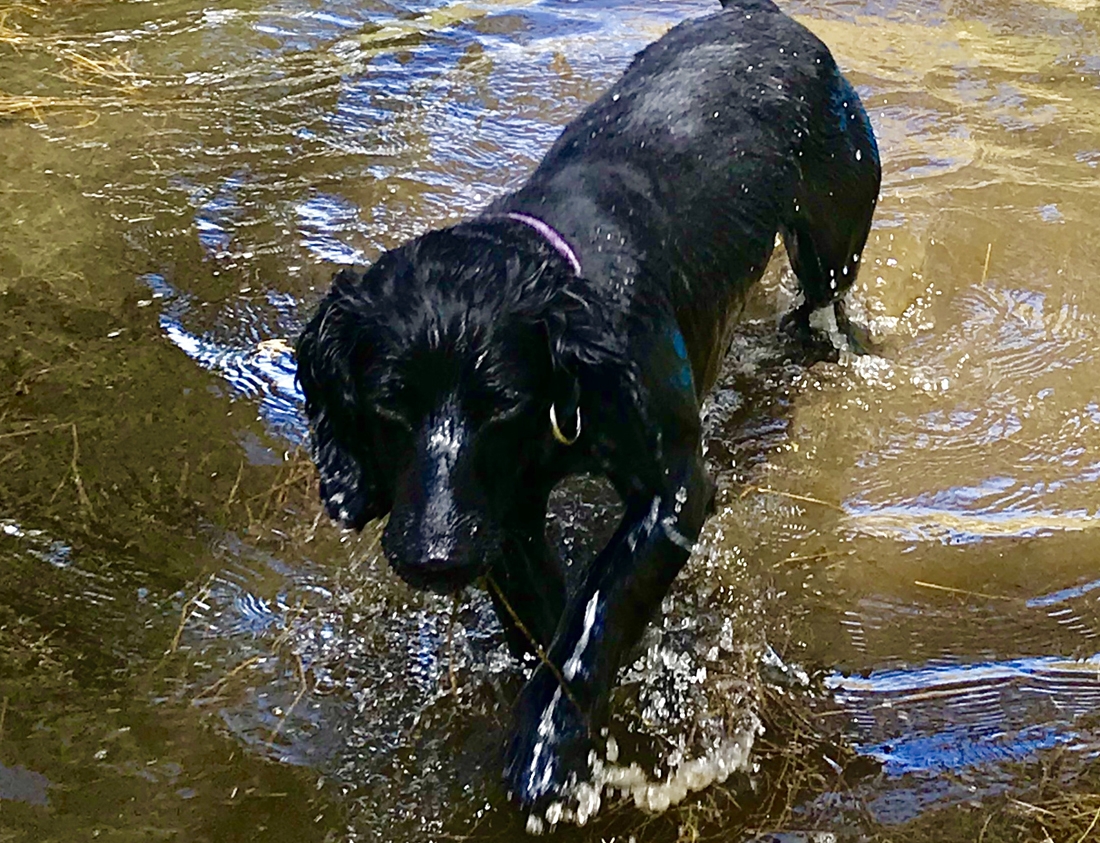 Willow is the only female we kept out of Rea's U.K. import litter. She is sired by the 2013 British National Champion, and on paper, she is as close to as good as it gets for a Field Bred Cocker. I will never forget the first time we introduced Willow to birds and am beyond excited to begin hunting her this coming season. She has been a dream to train and we will begin breeding her starting summer 2019.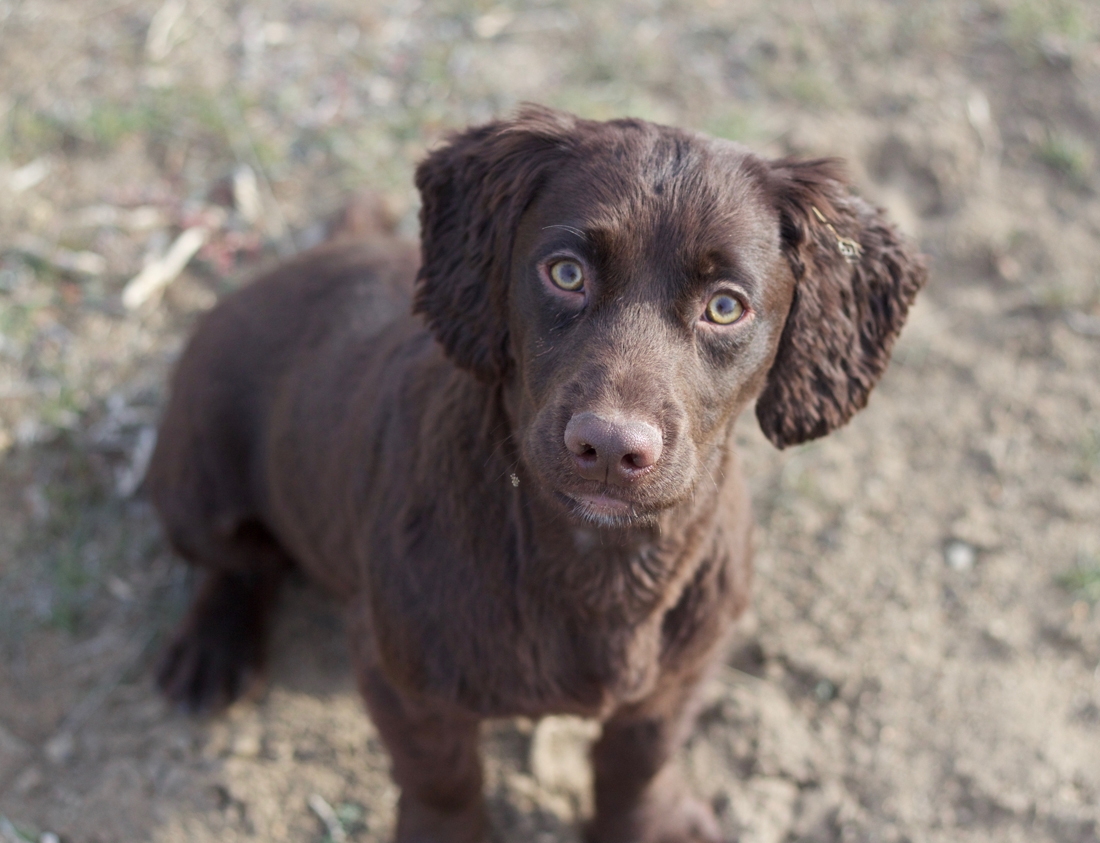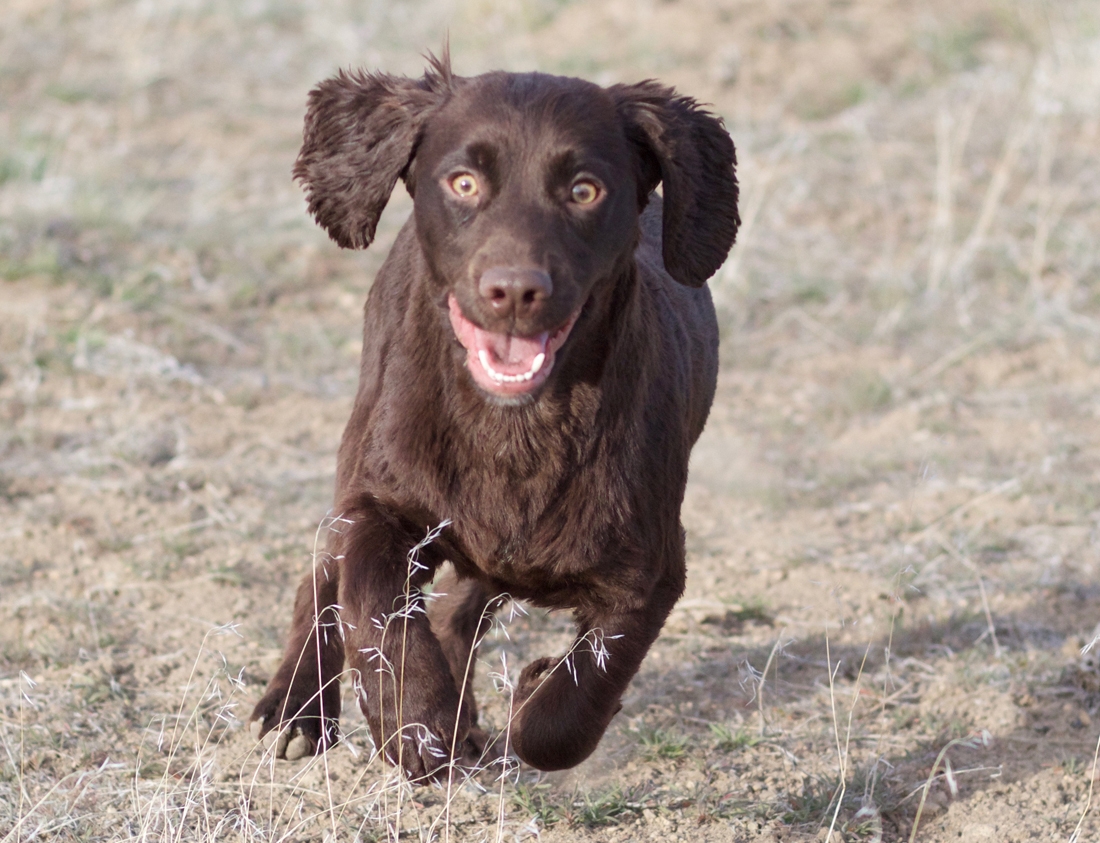 Dash is the only male we kept out of Rea's U.K. import litter. Like Willow, he is sired by the 2013 British National Champion. He is an outstanding example of a Field Bred Cocker and comes from some of the best cockers anywhere it the world. At his young age, I am excited by what I am seeing from Dash and am very confident he will be a strong bird producer next hunting season. If Dash proves himself like I think he will, he will complement Turbo as one of my lead stud dogs for our breeding program in the future.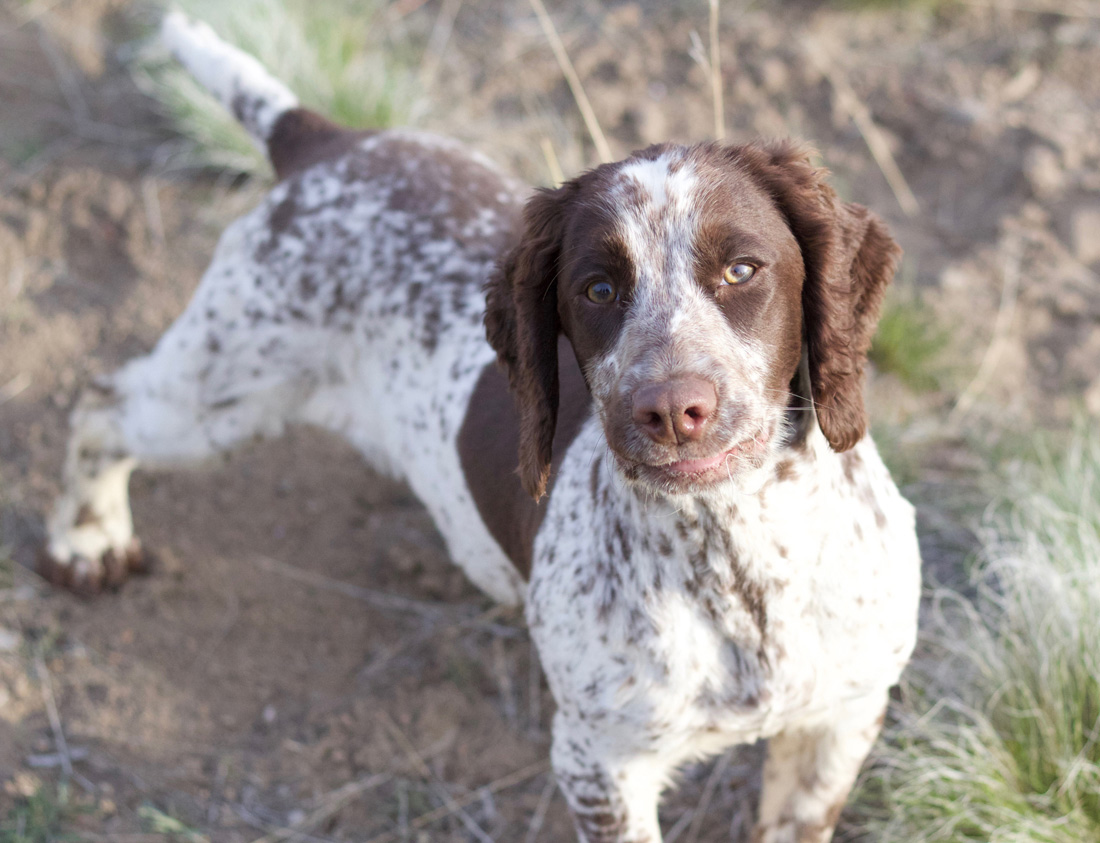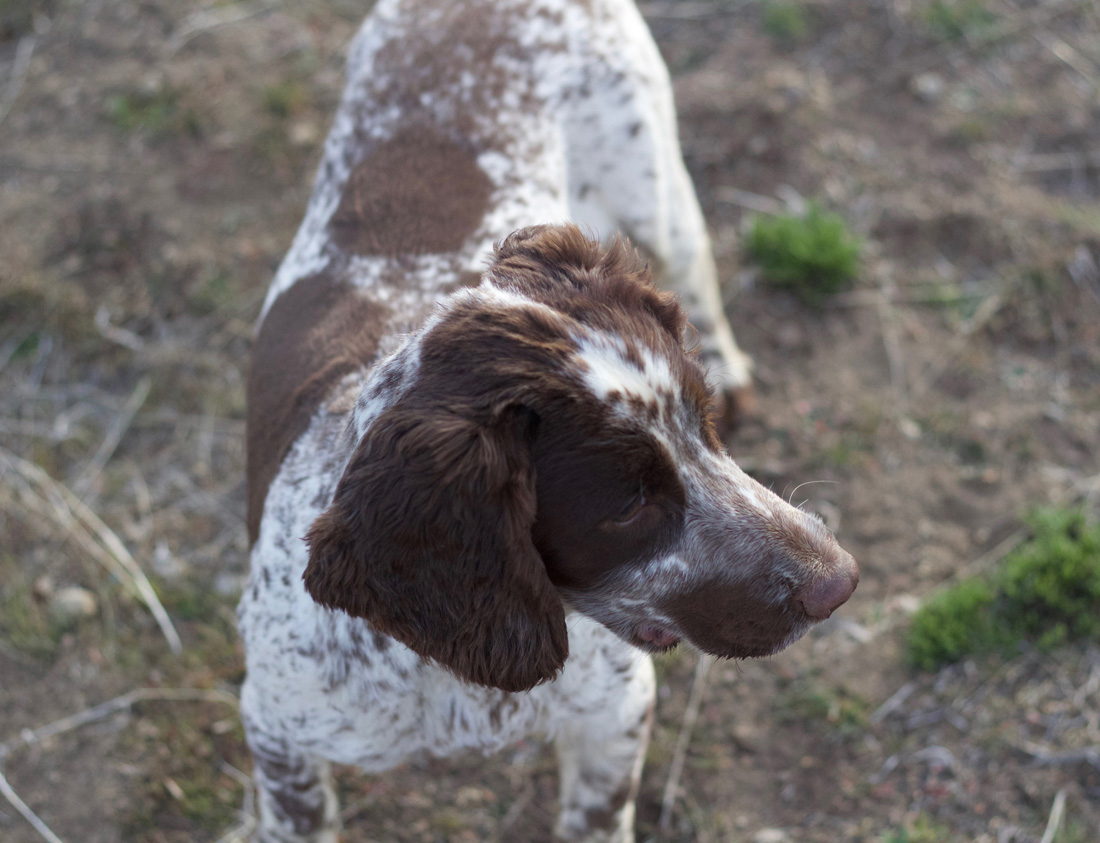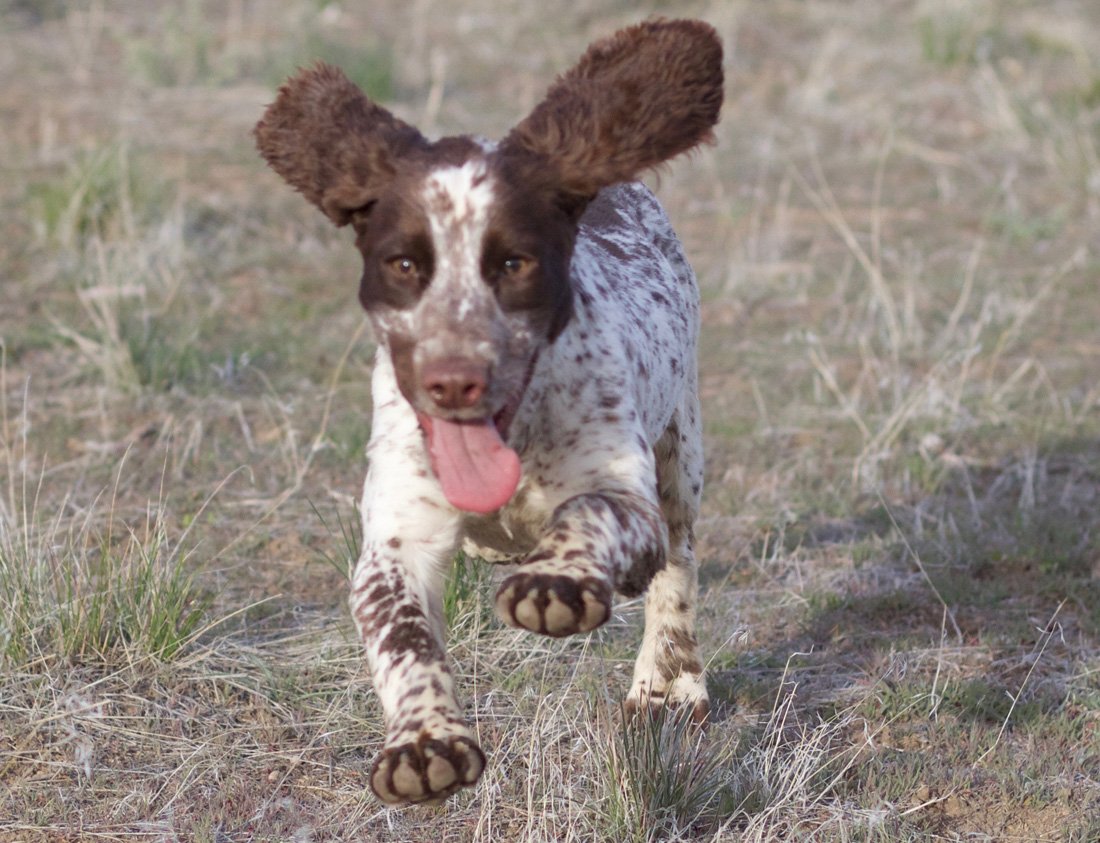 Charlotte is a stunning liver roan female. She is eager to please and has the perfect balance between pet and hunter. I tell clients all the time that color doesn't hunt. If you love this special breed of dog then don't worry about color. Yet with Charlotte I can't resist saying that I'm thrilled and hopeful to bring her gorgeous look and natural hunting ability to our future pups.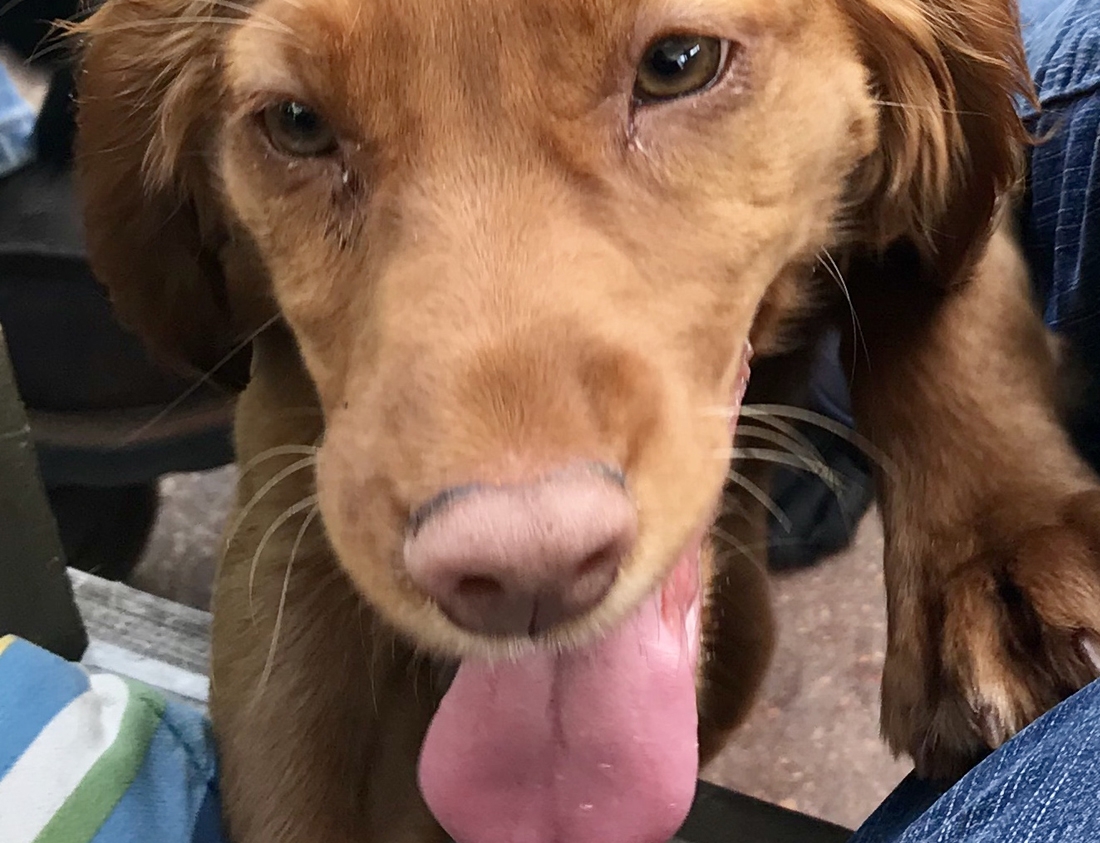 Ginger is our newest puppy out of a recent U.K. litter. Her parents and grandparents are all British Field Champions, and we are excited to add her to our family, hunting string and ultimately our breeding program. Stay tuned for updates on this very special puppy – one to keep an eye on for sure!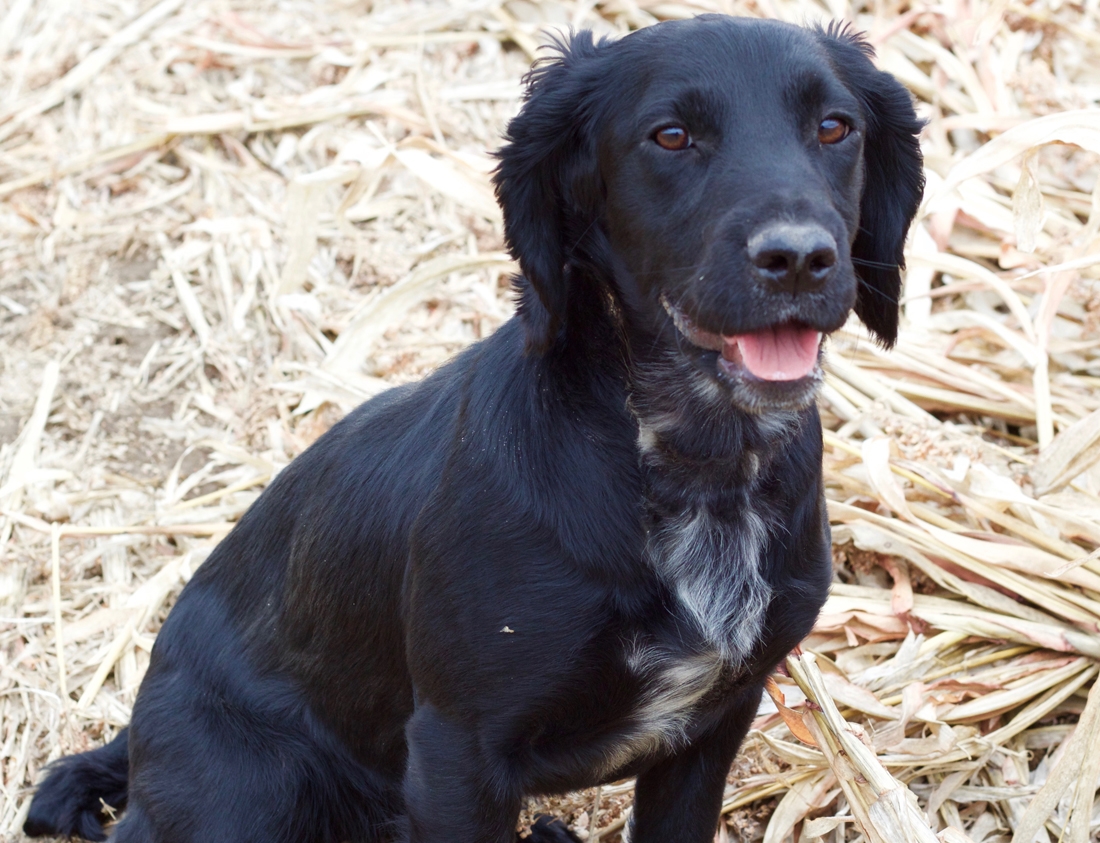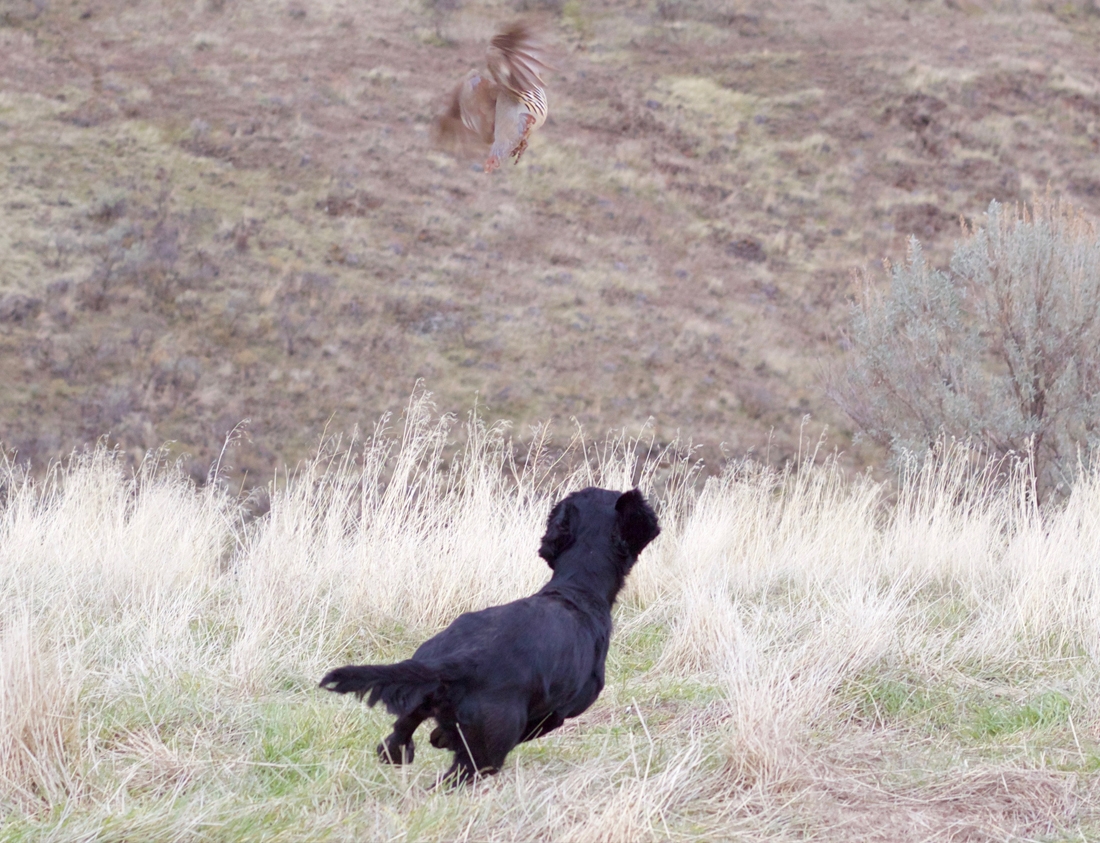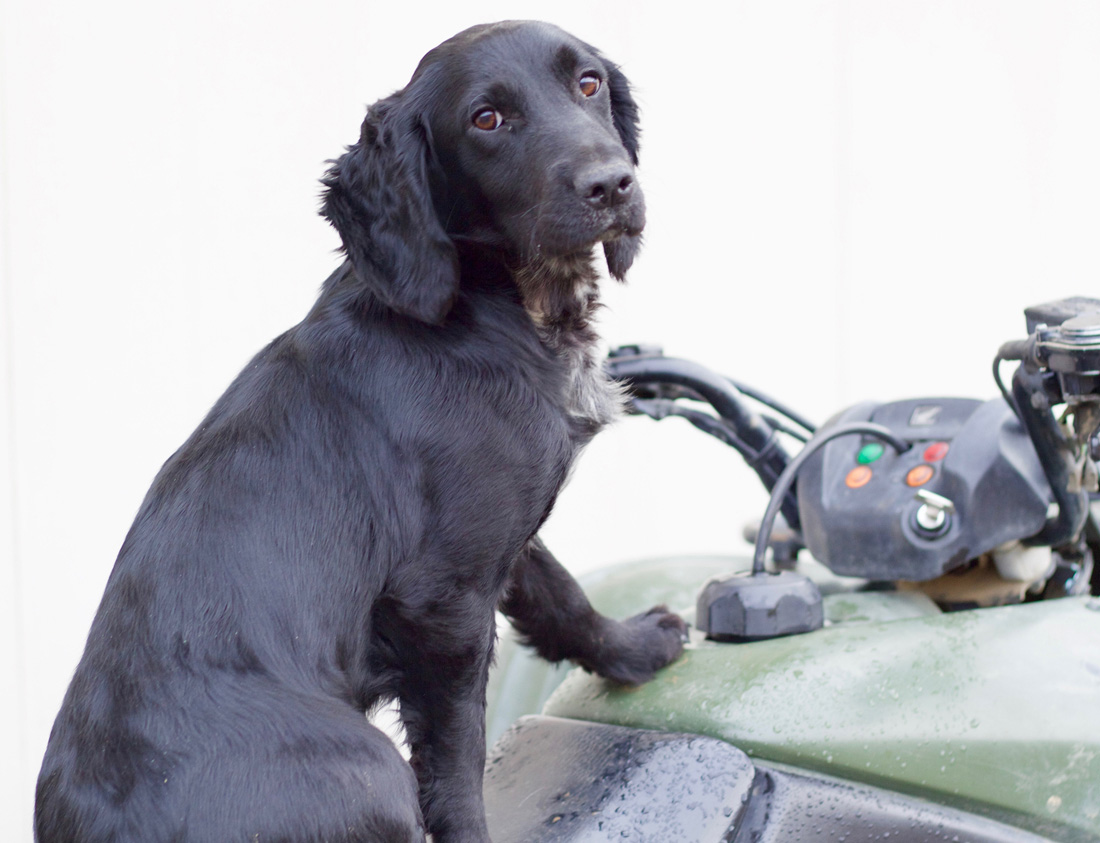 Bray is a favorite of the clients we guide. She is exceptional in the field and was a major contributor on guided hunts during the second half of last season. She gets the traditional black cocker look from her U.K. mother and a gorgeous white ticking blaze on her chest from her liver roan father. As a puppy I can remember Bray doing full-speed laps chasing birds around our property at a mere ten weeks of age. She was a crazy puppy, just ask my wife and kids! Yet as is typical with cockers, at just over six months of age she transitioned into a perfect house pet. We will begin breeding Bray starting summer 2019.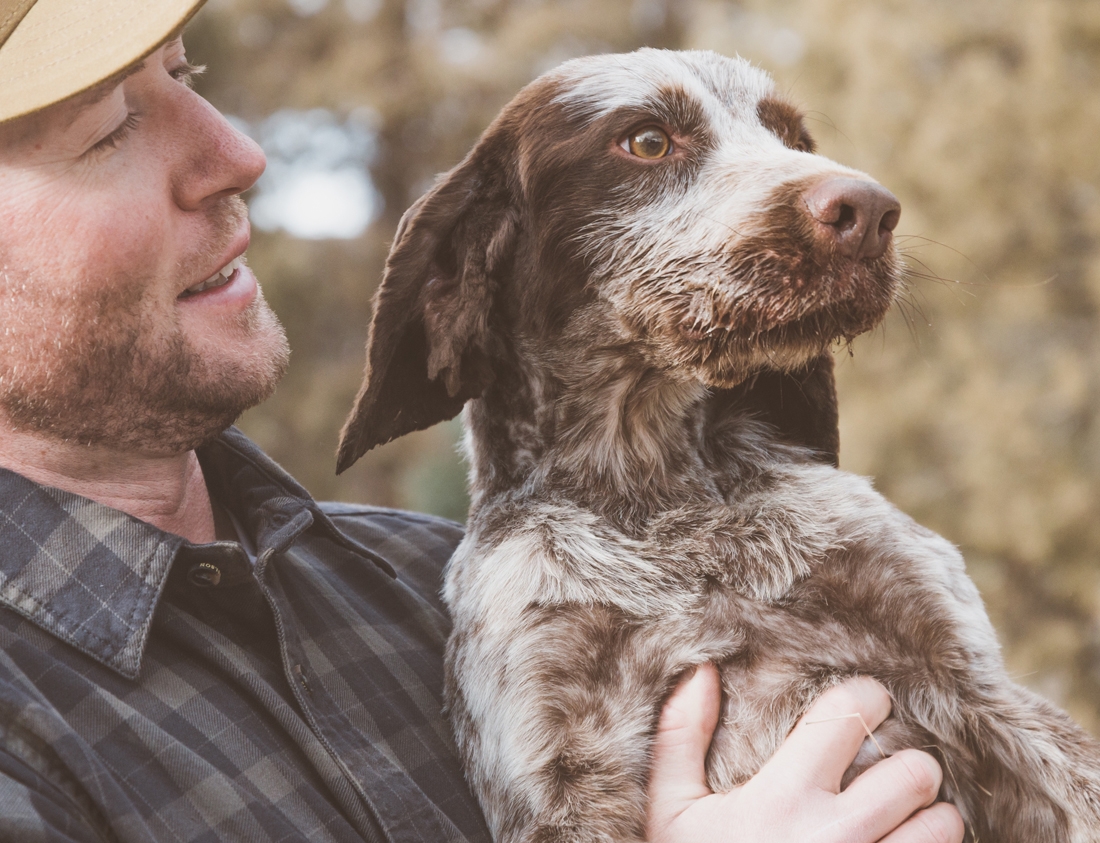 One day I got a call from a good breeder friend offering me Champ as a two-year old male from a client that wanted him to go to a hunting home. I can see why, as Champ has one of the most incredible motors I have ever seen in a cocker. He has a great look and personality, his strong pedigree complements several of our females well, and whether or not we ever use him at stud, he is a dog I will hunt as many days as possible because he is lights out in the field.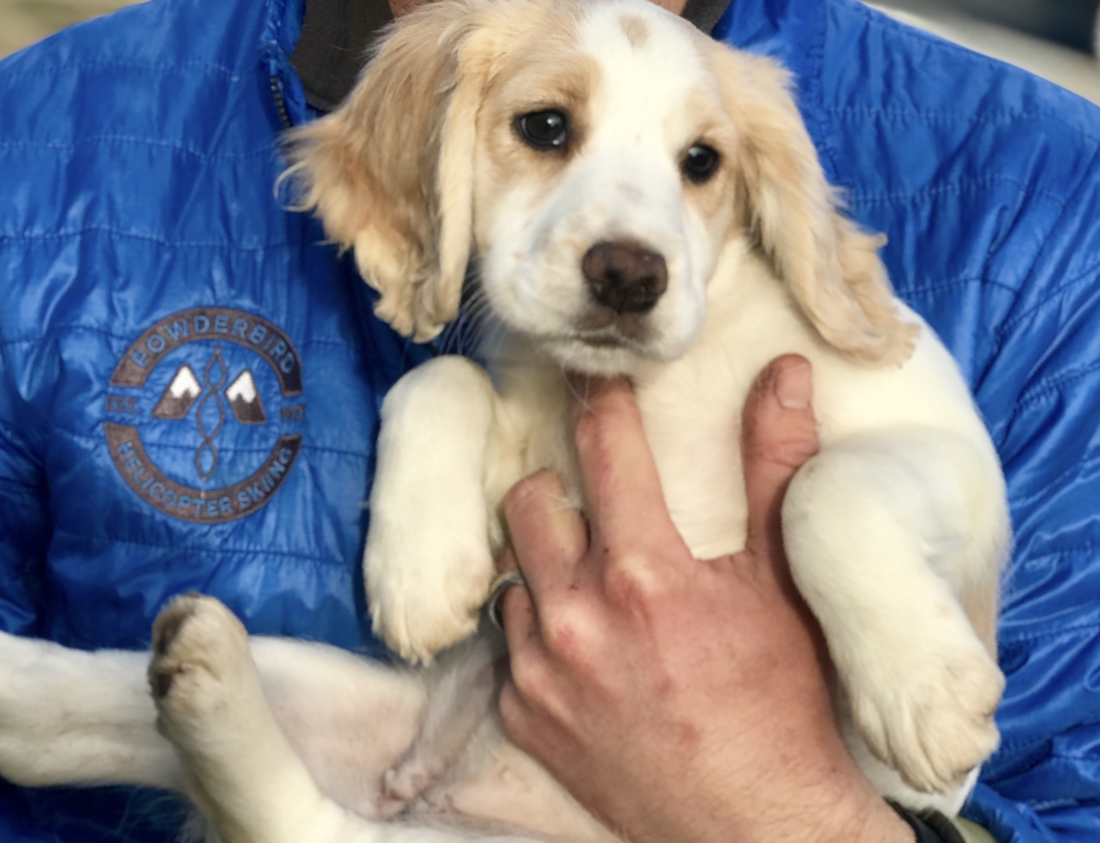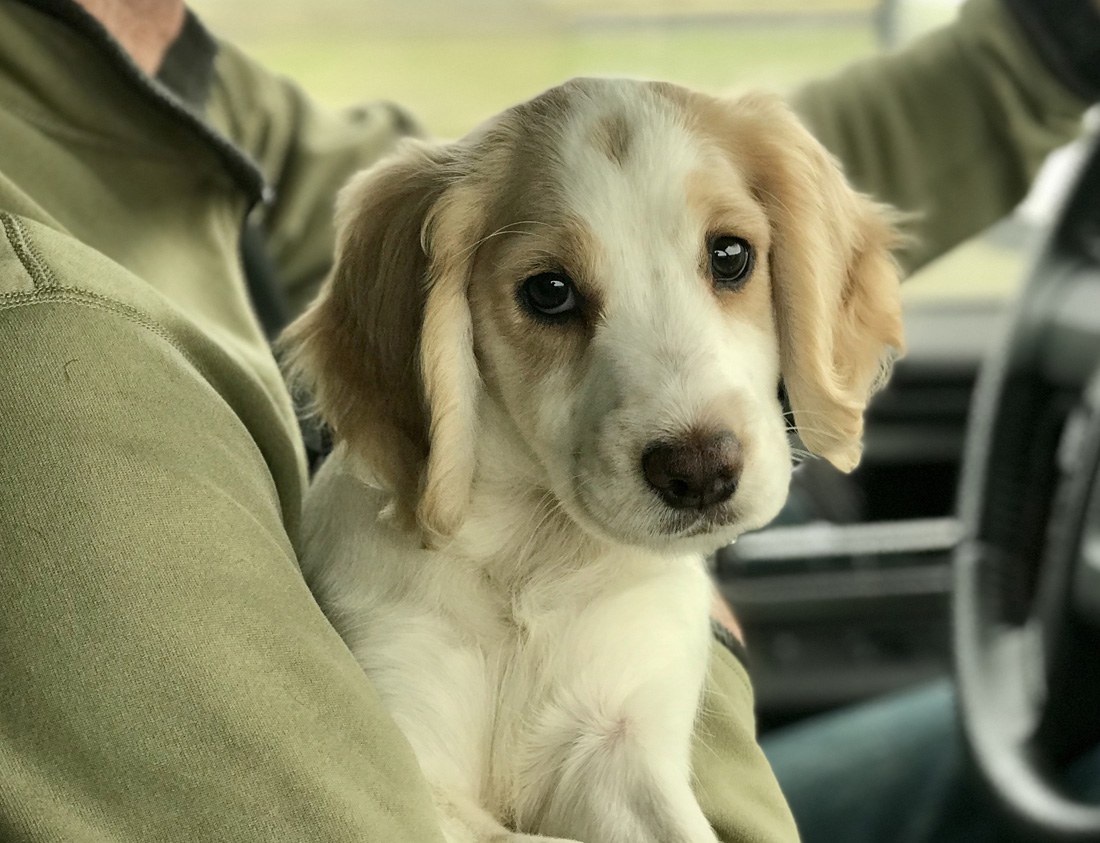 Sugar is a recent puppy we got from one of our very best friends in the pointing dog world who is now producing some exceptional cockers. She was the spitfire of the litter and is honestly one of the smartest puppies I have ever worked with or been around. And she is stunning to look at! I am thrilled to have her and see a massive amount of potential in her.
This is custom heading element