We have a dynamic breeding
and training process...
that constantly strives to make Field Bred Cockers the best dog you will ever have in the field and at home. We have listened to our clients requests and are proud to offer three options for acquiring one of our dogs: Puppies, Super Puppies, and Home + Hunt Ready Dogs.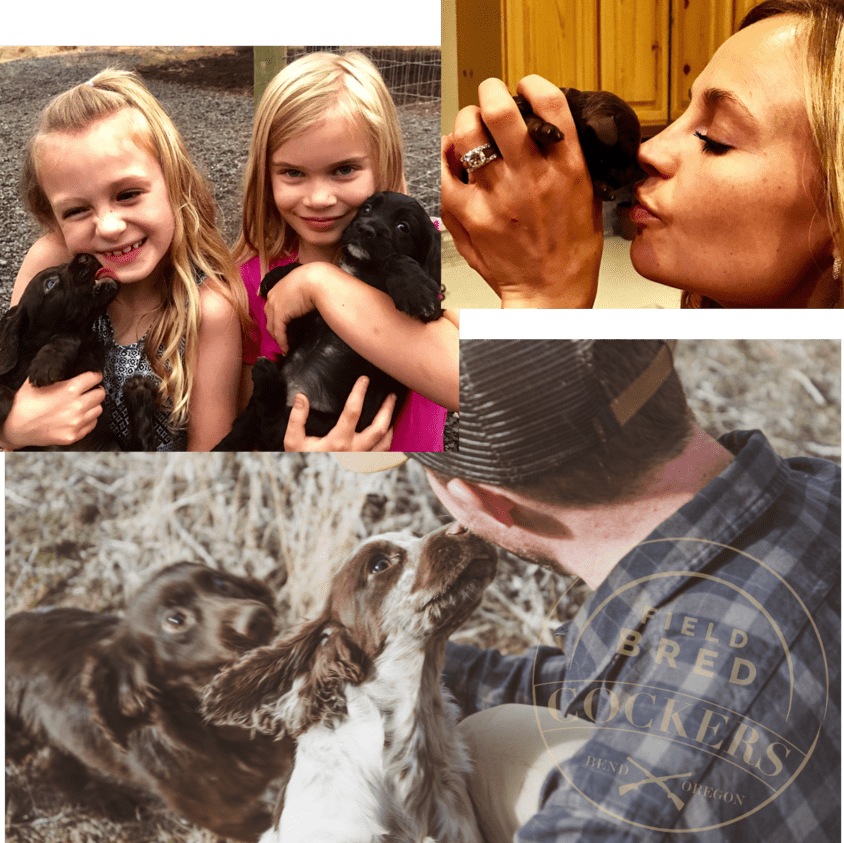 Puppies
Puppies are available throughout the year as we selectively and thoughtfully breed dogs that have proven themselves in the field during our guided hunts as well as in the home with our family.  We have worked hard to incorporate some of the best genetics and color selections into our Puppies along with health, usefulness and companionship.
To learn about upcoming litter announcements or to reserve a puppy from a future litter, click here to Talk to Us. Many of our Puppies are spoken for before they are born so if you are at all interested, we have found that it is best to get on our Puppy list as soon as possible!
Super Puppies
An increasing number of our clients do not want to deal with the "puppy stage" and we get it – raising and taking care of a new puppy is hard work!  We enjoy the work and have a great team to turn an eight-week old puppy into a Super Puppy.
A Super Puppy goes to his or her forever home between the ages of four and six months old.  At that time, your Super Puppy will have had the following:
Exceptional socialization in and around the home, with small children and with other dogs.  The socialization period is critical and we know how to do it right!
Potty trained and crate trained
Taught Here, Sit and Kennel commands; learned to walked on a leash using a slip lead; and will have begun the first stages of place board training.
Proper bird and retrieve introduction for dogs that will be going to hunting homes
All you need to do is pick out your Puppy, give him or her a name and we will do the rest! Talk to Us if you are interested in a Super Puppy!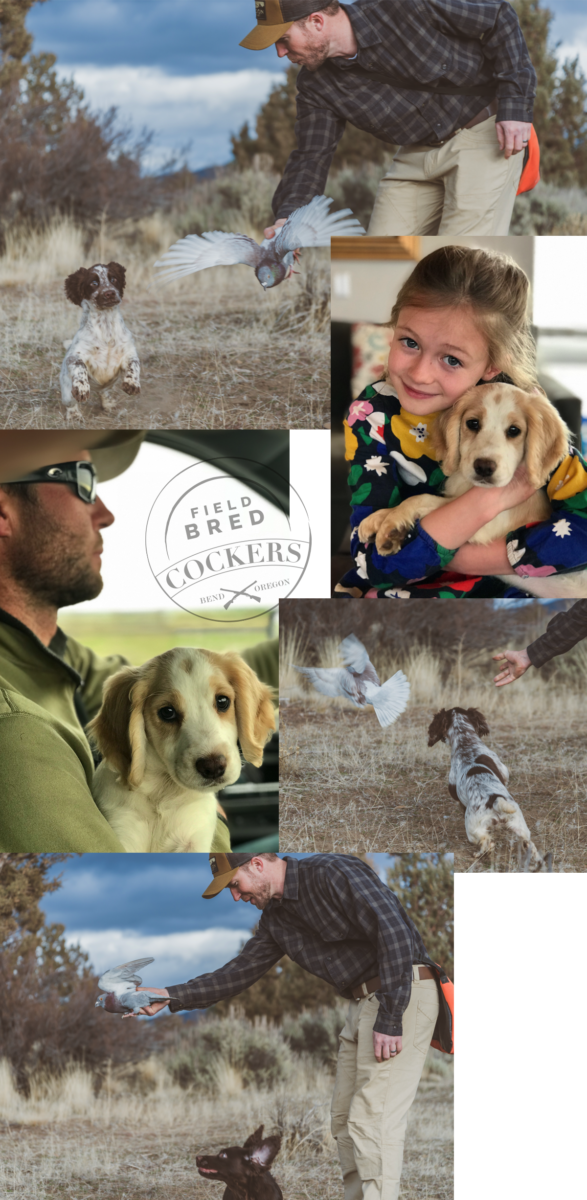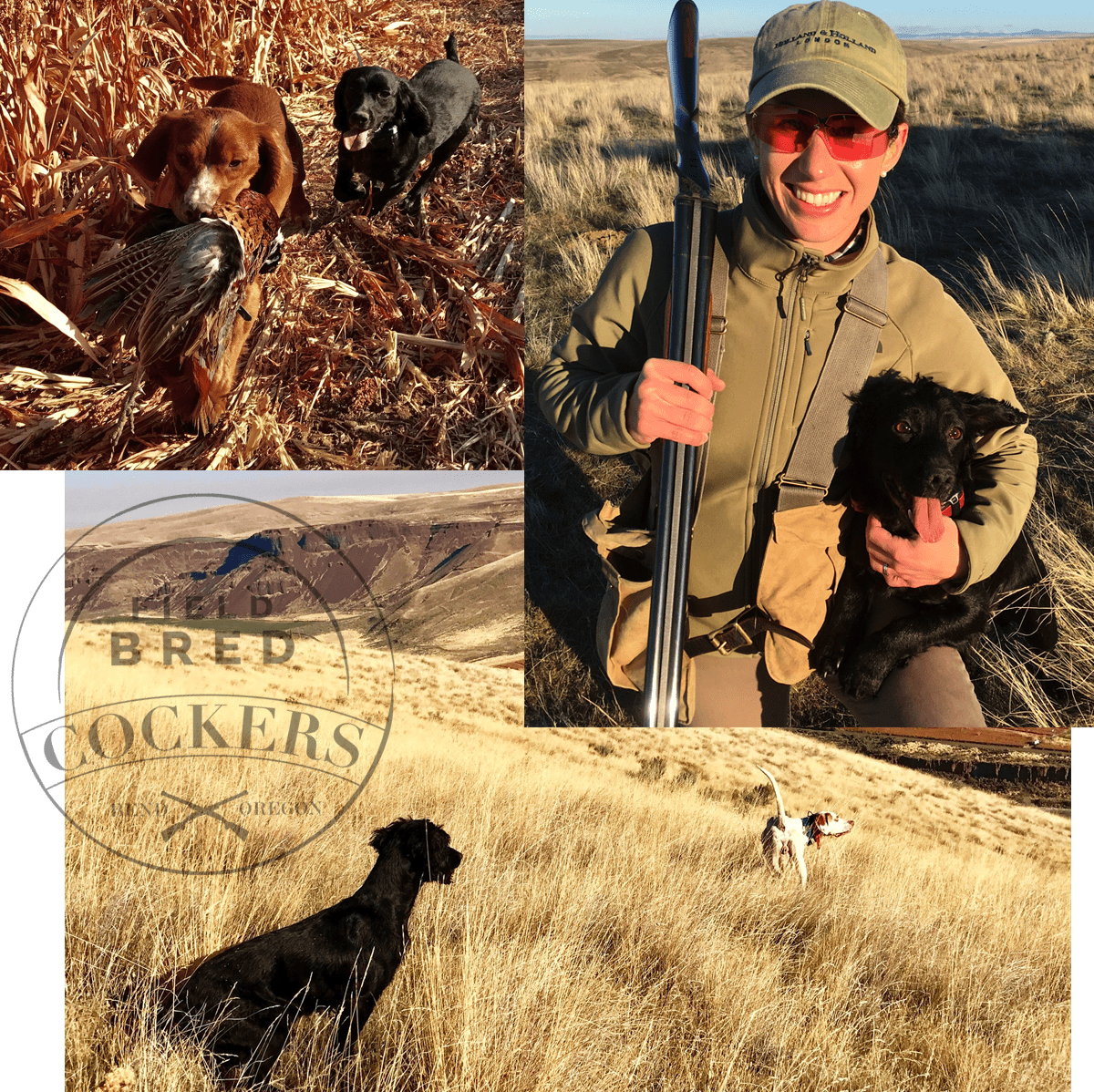 Home + Hunt
Ready Dogs
Interested in a Field Bred Cocker that can be taken afield immediately and into your home with minimal to zero additional training?  Email or call Jack about a Home + Hunt Ready Dog! We typically breed our females no more than three times.  We feel this is the right balance for the dog.  And importantly, it allows them to go to their forever homes just as they are entering their prime years as a hunter and a pet.
Our Home + Hunt Ready Dogs will have had the following:
Trained for both hunting and obedience
Lived in the home
More bird exposure and hunting experience than most dogs will get in a lifetime thanks to having been actively used on guided hunts with Jack
These special, premium dogs are as close to turnkey as you can get! Talk to Us if you are interested in a Home + Hunt Ready Dog!